THANK YOU
FOR YOUR PURCHASE
Thank you so much for signing up to the 1% Club.
You rock!
You are officially a 1percenter.
That means that from now on, every day you're active, we will plant a tree for you.
Whether you run, walk, roll, cycle, or whatever the activity – whenever you choose active over inactive, you will be helping the planet.
It's our job to help encourage, motivate, persuade or nudge you into getting active for the earth.
The 1% Club was set up as an experiment in just three weeks, following an idea to do something for the planet for my 50th birthday, and like many things, it snowballed. It does mean we're not perfect, but we think what we can achieve together will be worth a few glitches here and there, and I promise we'll keep developing from your feedback as we grow.
Here's what to do next:
1. JOIN THE COMMUNITY
I strongly urge you to join – we'll all have days when we need encouragement, motivation or just some awesome photos along the way. This is the place where the magic happens.
It's a private 1% Club community using the Mighty Networks platform. We chose this over a Facebook group because it feels a little safer, more private, away from Big Corp and algorithms, and as we grow, it offers us more opportunities to help support you on your quest.
2. DOWNLOAD THE TRACKER
We'll send you one of these every month to print and tick off the days if you wish (research shows that keeping a visual representation helps create habits – plus, who doesn't love to tick things off?!).
Our weeks begin on a Monday. You count each day you are active from Monday through to Sunday each week.
3. LOG YOUR ACTIVITIES
Every Sunday, I'll send you a little reminder to log in and record your activities in your account – you do this through this link to your account:
LOG YOUR ACTIVE DAYS
You can upload evidence and record mileage if you wish, but it's not imperative – you don't need a fancy sports watch.
If you're away over the weekend (or simply busy), don't worry – you have up to 4 weeks to record your activities. However, without logging them, we can't plant your trees!
4. KEEP UP TO DATE
Service updates and notifications can be found in the online community. Any major announcements will be sent via email.
Once a quarter, I'll also send you an impact report that shows just what a difference you're making. Planting trees is epic; I can't wait to show you what you're doing for the planet.
Please add active@earthruns.com to your email contacts, so these don't end up in spam.
---
I think that's it for now!
Head over to the 1% Club Community if you have any questions. Don't be afraid to get in touch. This is your Club, and we want to support you in the best way possible.
I can't wait to meet you.
Thanks again for joining. We're going to change the world together.
All the best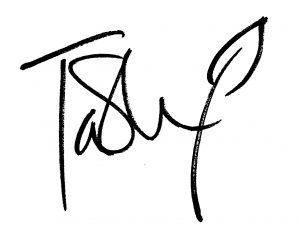 Founder / Plodder / Tree-hugger