THE 1% CLUB
JOIN THE MOVEMENT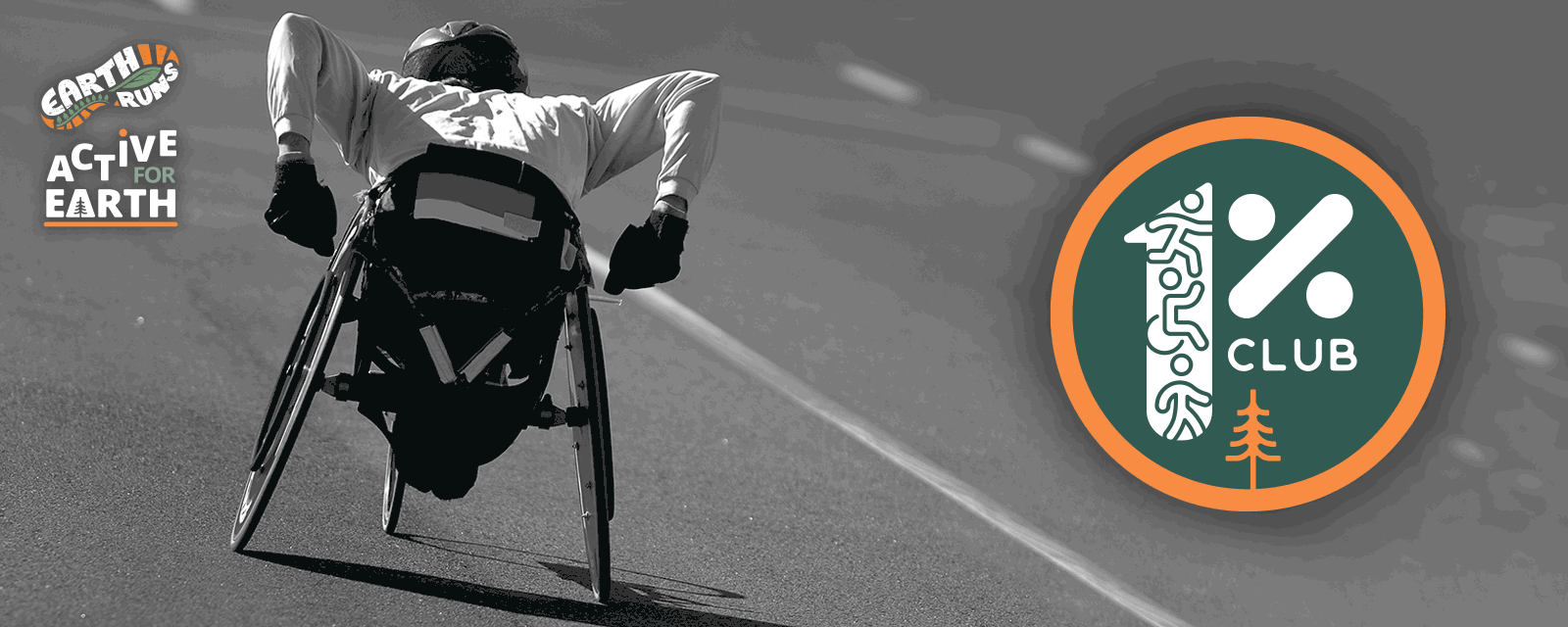 The easiest way to do something for the planet and help look after yourself.
Every day you're active, we plant a tree for you.
It doesn't matter how far or how fast you go, just that you are active.
You don't need a fancy sports watch.
There's no counting steps.
You simply tell us how many days you have been active in a week, and for each day you were, we plant a tree and show you the impact you've made.
It fits in to your life, your training schedule and it can help build a healthy habit.
You could change. The world will change (even just a little bit).
Come and join the 1% Club.
WHAT IS THE 1% CLUB?
The 1% Club started as an idea to do something for the planet for my 50th birthday. I wanted to be a bit healthier, so I thought I'd aim to be active every day, and in return, I'd plant a tree. I asked a few friends if they'd join me. 
A few friends kind of snowballed.
The 1% Club has grown into a group of encouragers and enthusiasts, all with different levels of fitness, each looking to be active as many times as possible every week and help do something for the planet.
We have our own private community if you need a bit of motivation, or to encourage others, and to share experiences. There are virtual meet-ups and a sharing book club. It's a little bit of sunshine on a cloudy day.
We'd love to have you on board with us. There's something quite incredible knowing that every day our actions are changing the world just a little bit. Knowing that however bad my day has been, a ten minute walk, or a quick run will plant a tree and make a difference. That's epic.
All the best, 
Tash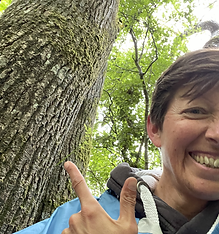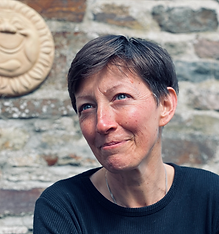 Founder / 1%-er / Encourager
WHAT DO I GET?
You can plant 365 trees a year for just £6.95 per month.
You'll know that you've made a difference to the planet every day you're active. No matter how bad that run or ride was or how rubbish your day has been, you've changed the world for good.
You'll have access to our private online community (the 1% Clubhouse) where you can share your activities, encouragement, good days and bad. The Clubhouse hosts online events and a sharing book club, and is where magic happens. 
We will provide printable 4-week planners that allow you to cross off each day you've been active (research shows that a visual record helps create a habit).
We'll provide you with regular Impact Reports – so you can see the difference you're making to the planet. 
If you complete a year and manage five active days a week, you'll have planted enough trees to fill a football stadium and help provide a habitat for over 300,000 living creatures (and that's not even including insects!).
WHY JOIN?
Our planet needs more trees to help fight climate change, protect biodiversity and support some of the poorest communities on earth.
If 1% of the UK population alone (and this is open to any country) gets active five times a week, we will plant 11 million trees a month (hence the name).
Inactivity is the 4th biggest killer in our country and causes countless other health issues, but just ten minutes of activity each day cuts the risk of early death by 15%. Thirty minutes of activity five times a week will reduce the risk of early death by 25%.
The Club fits around your life and any other training commitments.
It's flexible; you can be super fit, recovering from injury or trying to start a healthier habit.
All you have to do is run, walk, cycle or roll (or any other way of being active) as often as possible. That's it.
HOW DOES IT WORK?
There are no sprinkles. The cost is £6.95 a month – the equivalent of two frothy coffees, no sprinkles, but actual living trees.
Active is active. There are no rules to how active you need to be. Active is active for you. Whatever level of fitness you have, you can still change the world. 
You don't need a fancy sports watch. We send you a nudge email once a week so you can let us know how many days you've been active that week. You don't need to provide evidence (but you can if you wish). You have up to 4 weeks to register your activities. 
We don't yet sync with Strava. We're small. Maybe one day we will, but we want this to be as inclusive as possible – so you and your great Aunt Ethel can join. You don't need anything more than a login to your account. 
We trust you. We supply you with printable monthly trackers so you can tick off the days you've been active (research shows that a visual record helps create a habit). We all need a nudge from time to time.
Know what a difference you're making. We'll provide you with regular personal impact reports to show what a difference your trees make to the planet and those who plant them. 
You are welcome here. You get access to the 1% Clubhouse, our private community network, to help keep you motivated, share stories, and cheer others on. This is where the magic happens. People talk, encourage, and share, all in the safety of a private network. No social media needed if you don't want to. 
Stay motivated. If you're looking for more motivation, join our walk-and-talk events to help get you outside, or pick up an inspiring book from our Book Sharing Club in the 1% Clubhouse. 
A total of 365 trees per year are available. You can change the world every day.
Join the 1% Club. Change the world by getting active.
FAQs
Does my usual dog walk count?
Yes
Can I walk/swim/row/ski/etc?
Yes. Any forward activity that gets you moving under your own steam works for us, ideally, outdoors as this has been shown to boost your mental health too.
What if I'm injured?
We can postpone your membership until you feel able to get active again. Walking and swimming are great for recuperating (although check with your Doctor!)
I only managed to get out for 10 minutes, does that count?
Did you make the effort to get out of the house/chair/office and knowingly get active? Then it counts. We're fighting the little voice inside your head that says you can't.
I don't have a fancy sports watch – how do you know I've done the challenge?
This is about you making a commitment, most smartphones track your activity, so you can screen shot that. If that's not possible, use our wall tracker and send that in – this is about trust, believing in yourself and doing awesome things for the planet. You know what you've done. That's cool with us.
Where are the trees planted?
Our trees are planted worldwide with trusted charitable partners. This ensures that the trees have the best survival chances and that the communities that plant them are supported. Further information about our trees is here.
THE WORLD NEEDS TREES RIGHT NOW
Our climate is in crisis, planting more trees and fighting deforestation is one part of the solution. You maybe running a virtual race but you're contributing to an actual solution. You run the miles and we partner with organisations worldwide to plant the trees. It's simple, it's easy, it's fun.