THE TREES
WHY RUN TO PLANT TREES?
It's never just one tree…
Each tree will grow to support over 300 species and create enough oxygen to support two human beings.
Trees clean our air and water, create habitats for biodiversity, contribute to our health and wellbeing, and create jobs for social impact. So that's why we need to plant more – as many as we can.
We partner with some amazing not-for-profit organisations to help us plant the trees you earn. Together we are helping to plant trees in 18 different countries across the globe, in North America, Latin America, Asia, Australia and Africa. The trees are often planted as part of reforestation projects after major wildfires or to repair damage caused by industry and resource extraction.
And it's not just about combatting climate change and reducing carbon emissions, these tree-planting schemes help create jobs, build communities and protect habitat for biodiversity.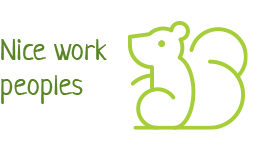 Tree planting
For every race run we keep a total of the number of trees earned. At the end of each race deadline we pool the money raised and send it to our partners to plant the trees. Planting typically happens in the rainy season when the soil is wet to provide optimal conditions. Currently our partners are working within an 80–90% survival rate of all trees planted.
We are provided with evidence of which tree species are planted, expected survival rates, community engagement and ecological benefits which we share in our newsletter if you wish to sign up.
EVERY 1.2 SECONDS HUMANS DESTROY AN AREA OF FOREST THE SIZE OF A FOOTBALL FIELD – AND THAT JUST SUCKS
THE WORLD NEEDS TREES RIGHT NOW
Our climate is in crisis, planting more trees and fighting deforestation is one part of the solution. Running a virtual race to create an actual solution. You run the miles and we partner with organisations worldwide to plant the trees. It's simple, it's easy, it's fun.