OUR CHALLENGES
YOU MOVE > WE PLANT
OUR CHALLENGES
YOU MOVE > WE PLANT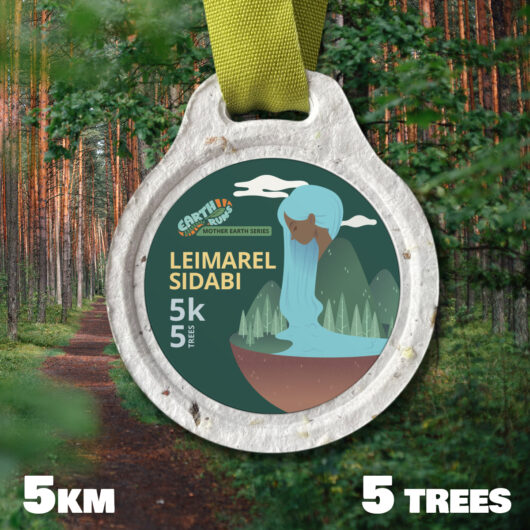 08. MEITEI PEOPLE LEIMAREL SIDABI 5K
CLOSING DATE: 31st December 2023
TREES PLANTED: 5
| ENTRY FEE: £6.75
CLOSING DATE: 31st December 2023
PLANT: 5 TREES | ENTRY FEE: £6.75
---
The Meitei People from Manipur in Northeast India have long revered Leimarel Sidabi, the goddess of earth, nature and the household. She is the mother of every living being un the universe.
Run, walk or roll the Leimarel Sidabi 5k to plant 5 trees.
Entries will need to be submitted by 9th January 2024 to be counted within the race. Your seeded medal, if you've ordered one, will be sent within 5 working days of the closing date by 2nd class post.
RACE OPTIONS
Select whether you're running, walking, cycling or rolling to compare your finish times like-for-like. To add a seeded medal (if available in your country) for completing the race, select 'Add medal' below (+£3.75 inc. postage).