OUR CHALLENGES
YOU MOVE > WE PLANT
OUR CHALLENGES
YOU MOVE > WE PLANT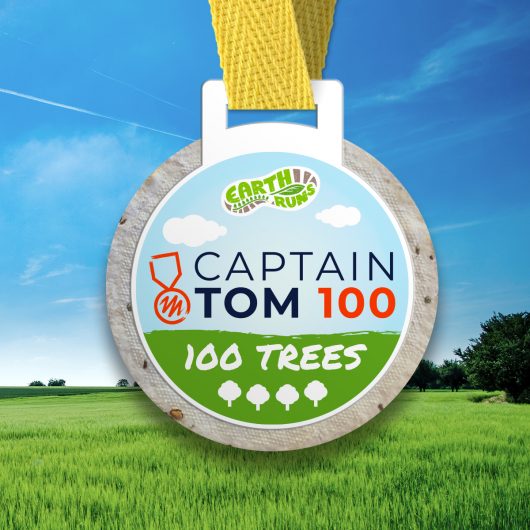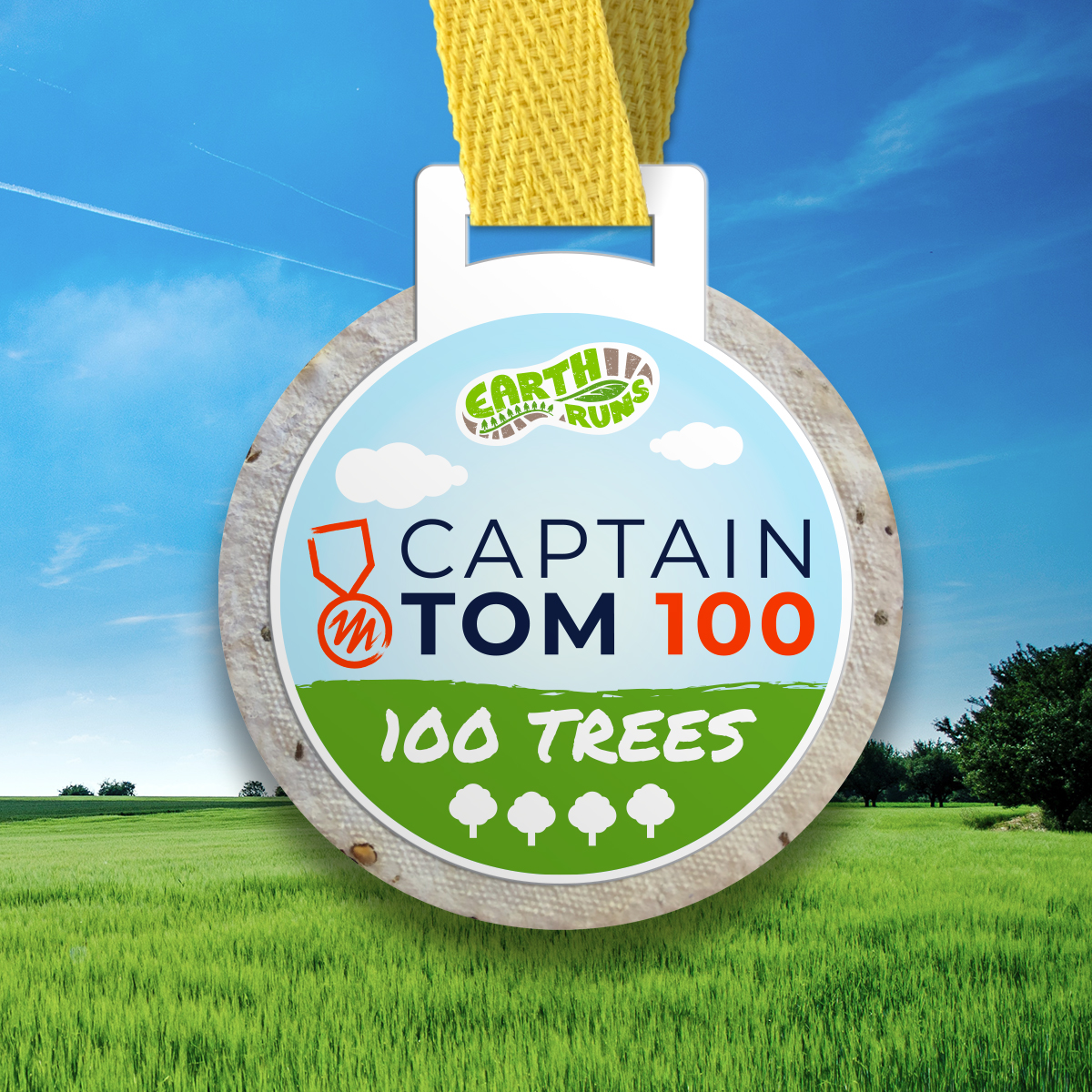 CAPTAIN TOM 100
---
Join in our #CaptainTom100 challenge and help us plant 100 trees as a legacy in his name.
The price includes a £5 donation to the Captain Tom Foundation AND a medal!
We want to plant at least 100 trees in memory of what Captain Tom achieved and epitomised. You choose the distance of the race you wish to enter, and the number of trees you want to plant. The cost of entry automatically includes one of our plastic-free, wildflower medals. Your trees will be planted in India, where Captain Tom completed some of his service during WWII. We want 100 trees for Tom!
If you wish to use your race to fundraise directly for the #CaptainTom100 you can head over to the Just Giving Page