OUR CHALLENGES
YOU MOVE > WE PLANT
OUR CHALLENGES
YOU MOVE > WE PLANT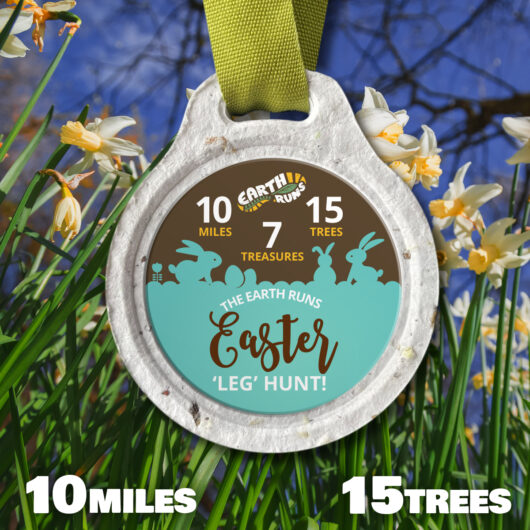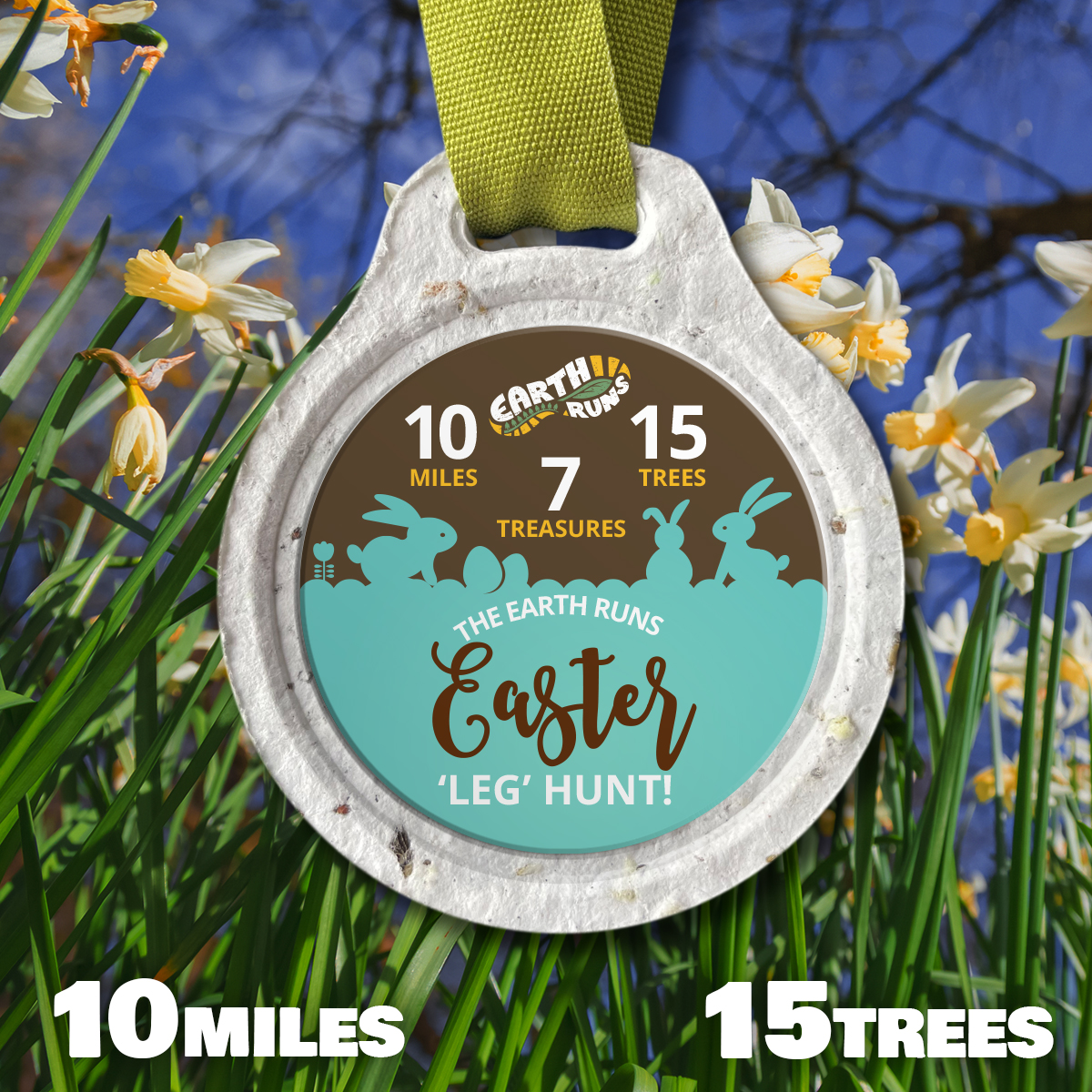 EASTER 'LEG' HUNT 2022
CLOSING DATE: 30th April 2022
TREES PLANTED: 10-15
| ENTRY FEE:
CLOSING DATE: 30th April 2022
PLANT: 10-15 TREES | ENTRY FEE:
---
Ready to try a fun Easter Holiday Challenge? Take part in our 10 mile Easter Leg Hunt and plant up to 15 trees!
Over the Easter period, run, walk or roll at least 10 miles and collect a photo of each of the following items based (loosely!) on Easter. Upload your mileage and post your photos in our Facebook Community and if you get all 7, we'll add a further 5 trees to your account!
There are very few rules – you can run, walk or roll all 10 miles in one go, or you can break it down into as many items as you like. You can do as many miles in total as you wish. The photos need to be uploaded to our Facebook Community – and your evidence uploaded to your account page.
Let the Easter Leg Hunt commence!
On your travels you need to find:
1. The easter bunny! Well, a rabbit of some sort, real or toy is fine with us.
2. An easter egg – Or eggs of some sort, or even something that lays an egg will be accepted!
3. A basket – traditional wicker basket, a hanging basket or even a shopping basket
4. Hot cross buns – Something that's crossed, can be a road crossing sign, a church spire, or you eating a hot cross bun after you've run!
5. Baby lambs – a sure sign of easter, get a picture of a fluffy lamb, or if there's no such thing near you – someone willing in a woolly hat or jumper
6. Easter bonnet – Time to get creative here – someone in a hat, or failing that, a yellow car bonnet!
7. Blossom – A photo of blossom – just what it is.
Race Rules: Entries will need to be submitted by 1200 GMT on 7th November 2022 to be counted within the race. Your seeded medal, if you've ordered one, will be sent within 5 working days of the closing date by 2nd class post.
RACE OPTIONS
Select whether you're running, walking, cycling or rolling to compare your finish times like-for-like. To add a seeded medal if you complete the race, select 'Add medal' below (+£3.75 inc. postage).