OUR CHALLENGES
YOU MOVE > WE PLANT
OUR CHALLENGES
YOU MOVE > WE PLANT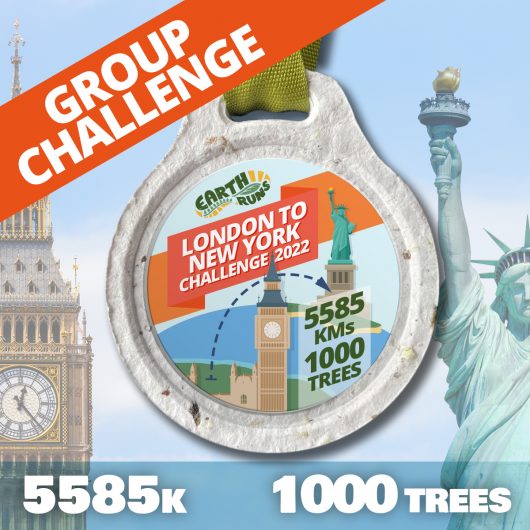 LONDON TO NY GROUP CHALLENGE
CLOSING DATE: 31st December 2022
TREES PLANTED: 200
| ENTRY FEE: £200.00
CLOSING DATE: 31st December 2022
PLANT: 200 TREES | ENTRY FEE: £200.00
---
MONTHLY COST: £16.65
MONTHLY COST: £16.65
Welcome to the London to New York Challenge!
You are about to embark on an epic journey. A year of running, walking and cycling the distance between London and New York, to plant an incredible 1000 trees. Not only that, but if you reach your target miles and make it to New York, we're going to double that number and plant 2000 trees!
The trees are planted by a community who ensures its survival.
The trees will grow to become a part of a forest which supports a vital habitat for wildlife.
1000 trees create enough oxygen for 2000 people, 2000 trees create enough oxygen for 4000 people.
Together, you will change the world with your miles.
Sign up and choose to pay in full or spread the costs monthly*
*If at any time you stop your month-by-month payments, we shall plant as many trees as we can with the money you have paid on a pro-rata basis based. Unfortunately, these trees will not be applied to your account.