OUR CHALLENGES
YOU MOVE > WE PLANT
OUR CHALLENGES
YOU MOVE > WE PLANT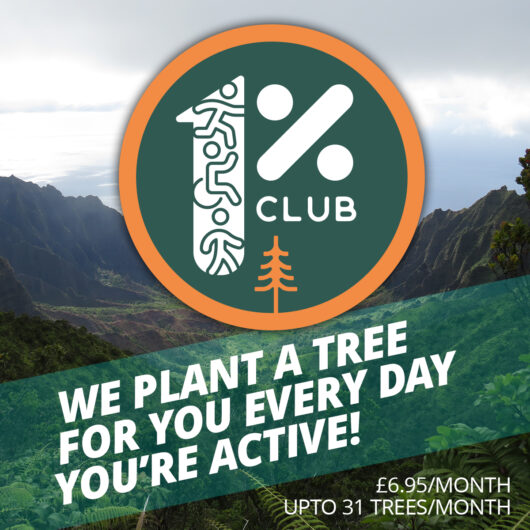 JOIN THE 1% CLUB
---
MONTHLY COST: £6.95
MONTHLY COST: £6.95
The 1% Club: Every day you're active, we'll plant a tree for you.
Not worrying about the distance or the speed but just being active. Whatever active is to you.
Running, walking, cycling, rolling – any activity that gets you moving.
Fitting in to your life. Totally inclusive.
You could change.
The world will change (even just a little bit every day).
The cost is less than two frothy coffees a month.
In return, we'll give you a private network of supporters and encouragers, weekly motivation, monthly activity trackers, regular impact reports (so you can see what a difference you're making), and the chance to change the world.
We'd love to have you on board with us.
Visit www.one-percent-club.org to find out more.
*If at any time you stop your month-by-month payments, the membership will be stopped, but your trees to date will all be planted and applied to your account.