OUR CHALLENGES
YOU MOVE > WE PLANT
OUR CHALLENGES
YOU MOVE > WE PLANT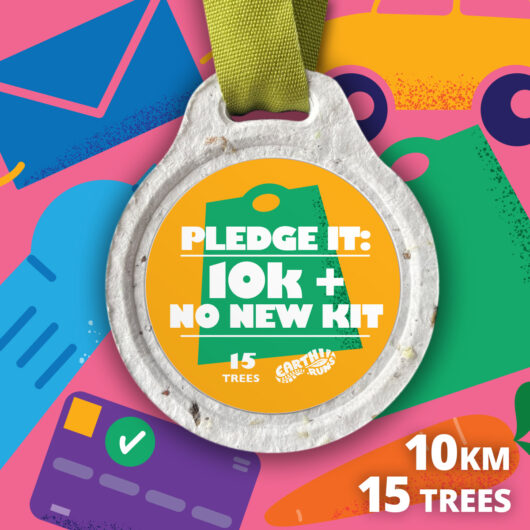 PLEDGE IT: NO NEW KIT 10k
CLOSING DATE: 31st December 2023
TREES PLANTED: 15
| ENTRY FEE: £9.00
CLOSING DATE: 31st December 2023
PLANT: 15 TREES | ENTRY FEE: £9.00
---
The clothes mountains are growing and the active industry is a major contributor with the newest colours, the shiniest layers. Even those made of recycled plastic have to end up somewhere. The best thing we can do is wear what we have and make it last. Look for swaps, look to sports washes to make them last, and look to repair where you can.
We're challenging you to take on our 10k AND pledge no new kit for three months and we'll plant 15 trees for you.
The pledge is a challenge, we don't require any evidence, however we suggest you tell your friends you're doing it for accountability and you can help be a part of the change and raise awareness for the planet. Use the hashtag #EarthRunsPledge and let us know how your challenge is going!
RACE OPTIONS
Select whether you're running, walking, cycling or rolling to compare your finish times like-for-like. To add a seeded medal if you complete the challenge, select 'Add medal' below (+£3.75 inc. postage).