OUR CHALLENGES
YOU MOVE > WE PLANT
OUR CHALLENGES
YOU MOVE > WE PLANT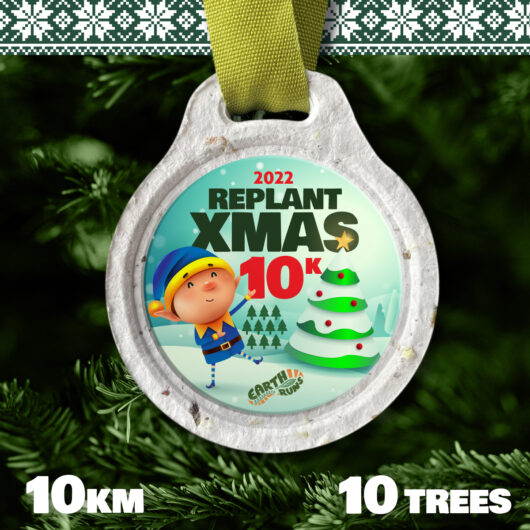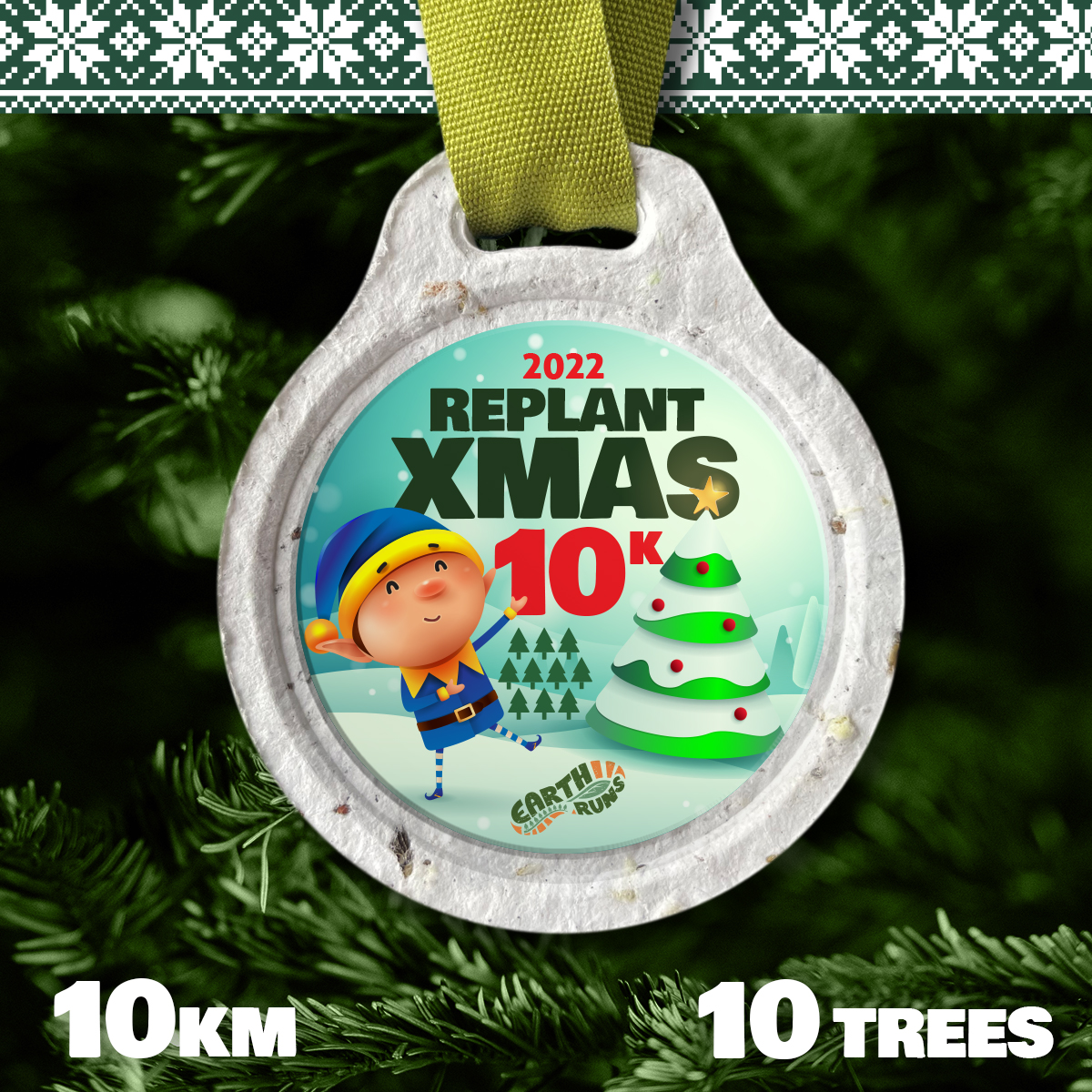 REPLANT XMAS: 10k
CLOSING DATE: 6th January 2023
TREES PLANTED: 10
| ENTRY FEE:
CLOSING DATE: 6th January 2023
PLANT: 10 TREES | ENTRY FEE:
---
What could be better than a beautiful real Christmas tree? Planting 10 trees in its place!
We love the beauty of a real Christmas Tree, but wouldn't it be good to know that you're giving back to Mother Nature? Run, walk or roll our Replant Christmas 10k and we'll replant your Christmas Trees plus 9 others! Make it your gift to the planet this Christmas. Come join us.
Can't fit a 10k in the Christmas rush? Try our 5k Replant Xmas Challenge to plant 5 trees instead.
Entries will need to be submitted by 1200 GMT on 6th January 2023 to be counted within the race. Your seeded medal, if you've ordered one, will be sent within 5 working days of the closing date by 2nd class post.
RACE OPTIONS
Select whether you're running, walking, cycling or rolling to compare your finish times like-for-like. To add a seeded medal (UK only sorry!) if you complete the race, select 'Add medal' below (+£3.75 inc. postage).