OUR CHALLENGES
YOU MOVE > WE PLANT
OUR CHALLENGES
YOU MOVE > WE PLANT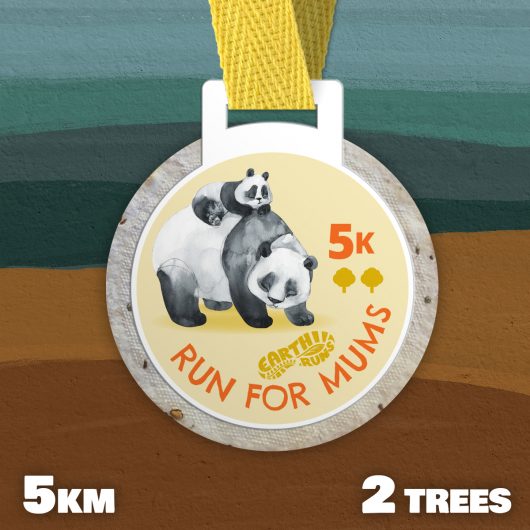 RUN FOR MUMS 5K
CLOSING DATE: 30th April 2021
TREES PLANTED: 2
| ENTRY FEE:
CLOSING DATE: 30th April 2021
PLANT: 2 TREES | ENTRY FEE:
---
Celebrating all mums everywhere. Donate your miles and let your tree babies grow… better than a bunch of flowers and lasts for centuries!
You can run, walk, cycle or roll a 5k before 30th April 2021 and we'll plant 2 trees for you.
Entries will need to be submitted by 1200 GMT on 4th May 2021 to be counted within the race. Your seeded medal, if you've ordered one, will be sent within 5 working days of the closing date by 2nd class post.
RACE OPTIONS
Select whether you're running, walking, cycling or rolling to compare your finish times like-for-like.