OUR CHALLENGES
YOU MOVE > WE PLANT
OUR CHALLENGES
YOU MOVE > WE PLANT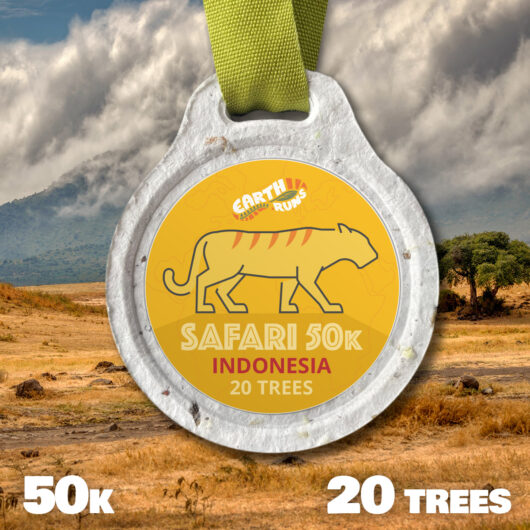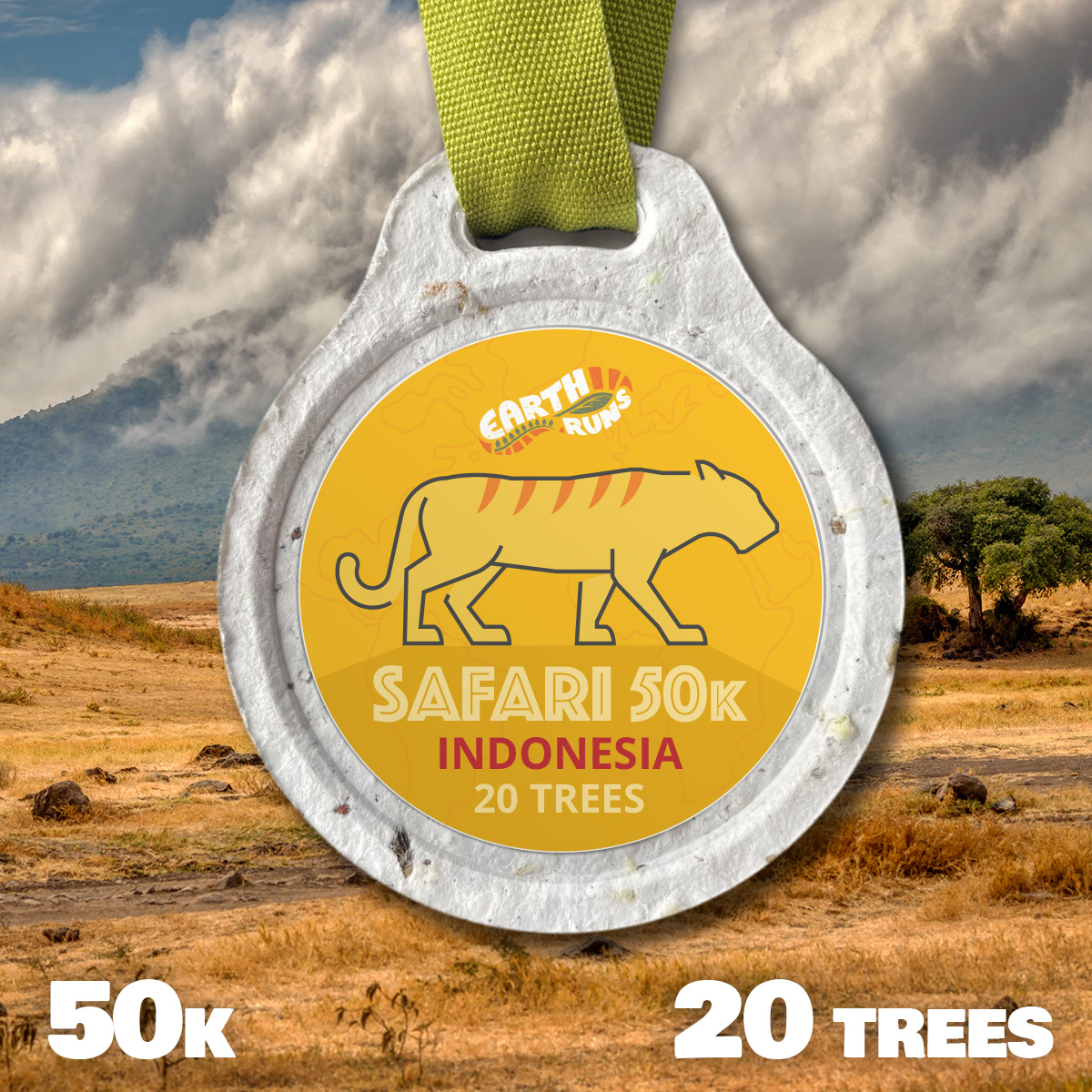 SAFARI CHALLENGE 22: INDONESIA, SUMATRAN TIGER 50k
CLOSING DATE: 31st December 2022
TREES PLANTED: 20
| ENTRY FEE:
CLOSING DATE: 31st December 2022
PLANT: 20 TREES | ENTRY FEE:
---
Choose to run, walk or roll our Safari Tiger Challenge 50k to plant 20 trees in Indonesia and you'll be helping to protect the natural habitat of the Sumatran Tiger, the smallest surviving tiger species. Earning your Safari Tiger Badge will help these beautiful creatures listed as 'Critically Endangered' due to poaching and deforestation.
Entries will need to be submitted by 1200 GMT on 7th January 2023 to be counted within the race. Your seeded medal, if you've ordered one, will be sent within 5 working days of the closing date by 2nd class post.
RACE OPTIONS
Select whether you're running, walking, cycling or rolling to compare your finish times like-for-like. To add a seeded medal if you complete the race, select 'Add medal' below (+£3.75 inc. postage).