OUR CHALLENGES
YOU MOVE > WE PLANT
OUR CHALLENGES
YOU MOVE > WE PLANT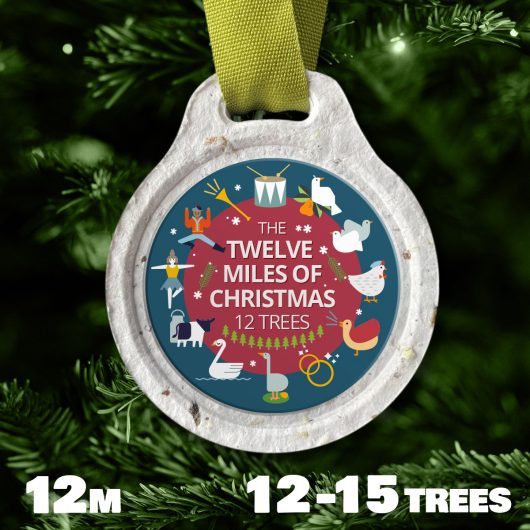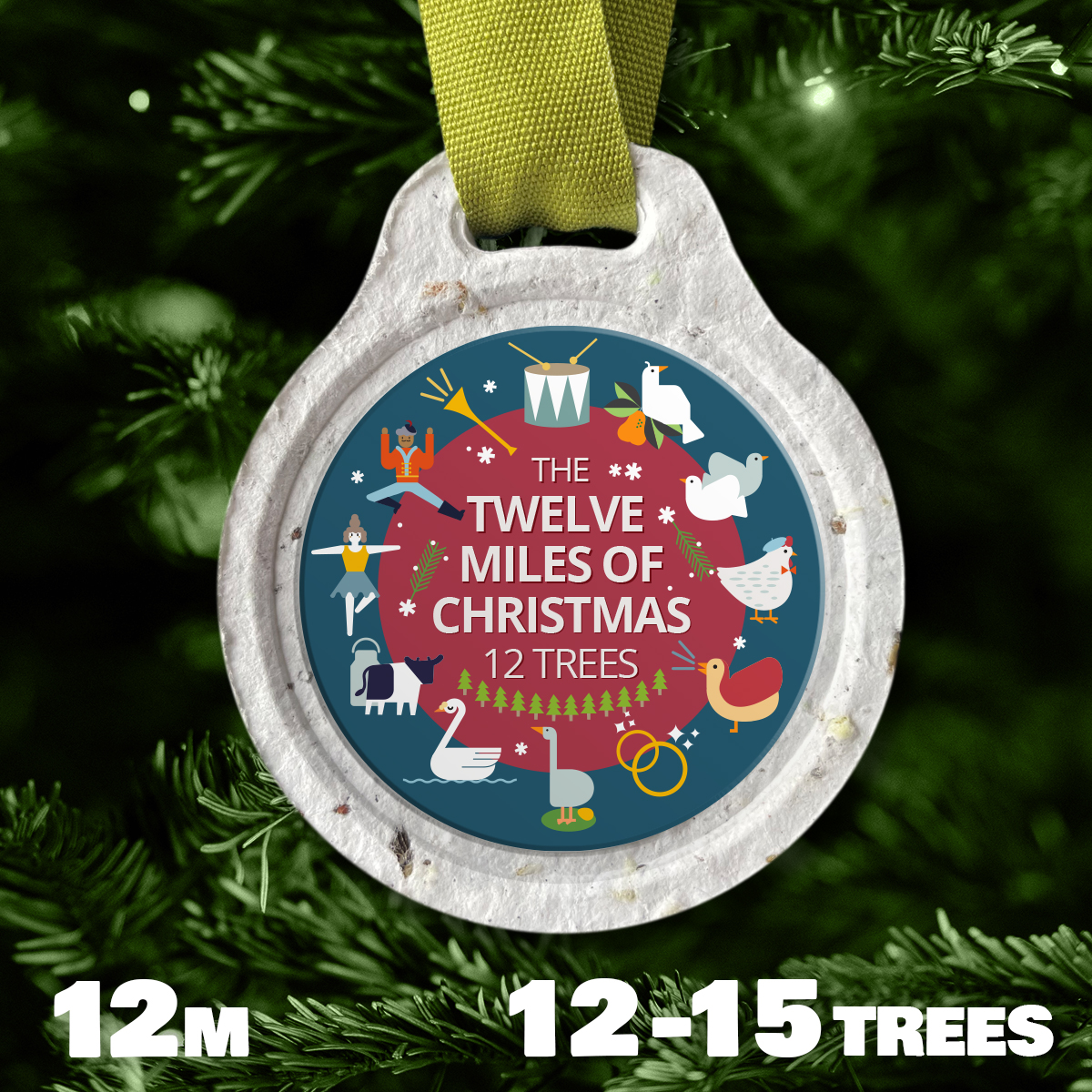 THE 12 MILES OF XMAS
CLOSING DATE: 6th Jan 2022
TREES PLANTED: 12
| ENTRY FEE: £15.00
CLOSING DATE: 6th Jan 2022
PLANT: 12 TREES | ENTRY FEE: £15.00
---
Ready to try a Christmas Challenge? Take part in our 12 miles of Christmas Treasure Hunt and plant up to 15 trees!
Over the Christmas period, run, walk or roll at least 12 miles and collect a photo of each of the following items based (loosely!) on the 12 days of Christmas. Upload your mileage and your photos to your account and if you get all 12, we'll add a further 3 trees!
It doesn't matter if you live in the country or in a town, we've given alternatives for each option to suit your locations, what matters is you're moving forward and together we are planting at least 12 trees.
There are very few rules – you can run, walk or roll all 12 miles in one go, or you can break it down into as many items as you like. You can do as many miles in total as you wish. The photos need to be uploaded with your evidence from your account page.
Let the challenge commence!
Collect one photo of each of the items:
1. On the first day of Christmas…
A living tree with Christmas Lights
Alternative: A coniferous tree
2. Second day of Christmas…
Two doves together
Alternative: Two birds together
3. Third day of Christmas…
A chicken or chickens
Alternative: Anything with a french twist; a flag, a road name with a french twist, a french café
4. Fourth day of Christmas:
A telephone box or a post box
Alternative: A robin
5. Fifth day of Christmas:
Five golden leaves
Alternative: Five street lights lit up
6. Sixth day of Christmas
More than one pigeon
Alternative: A gull
7. Seventh day of Christmas
Swans or ducks
Alternative: Some sort of water, pond, river, sea
8. Eighth day of Christmas
Milk delivered or a cow
Alternative: A shop that sells milk
9. Ninth day of Christmas
Social club / village hall
Alternative: A pub / Night Club
10. Tenth day of Christmas
A stile
Alternative: A dog running or leaping
11. Eleventh day of Christmas
The roots of a tree
Alternative: A drain pipe
12. Twelfth day of Christmas
A church spire
Alternative: Your favourite tree
Entries will need to be submitted by 1200 GMT on 10th January 2022 to be counted. Your seeded medal, if you've ordered one, will be sent within 7 working days of receiving your evidence 2nd class post.
RACE OPTIONS
Select whether you're running, walking, cycling or rolling to compare your finish times like-for-like.