OUR CHALLENGES
YOU MOVE > WE PLANT
OUR CHALLENGES
YOU MOVE > WE PLANT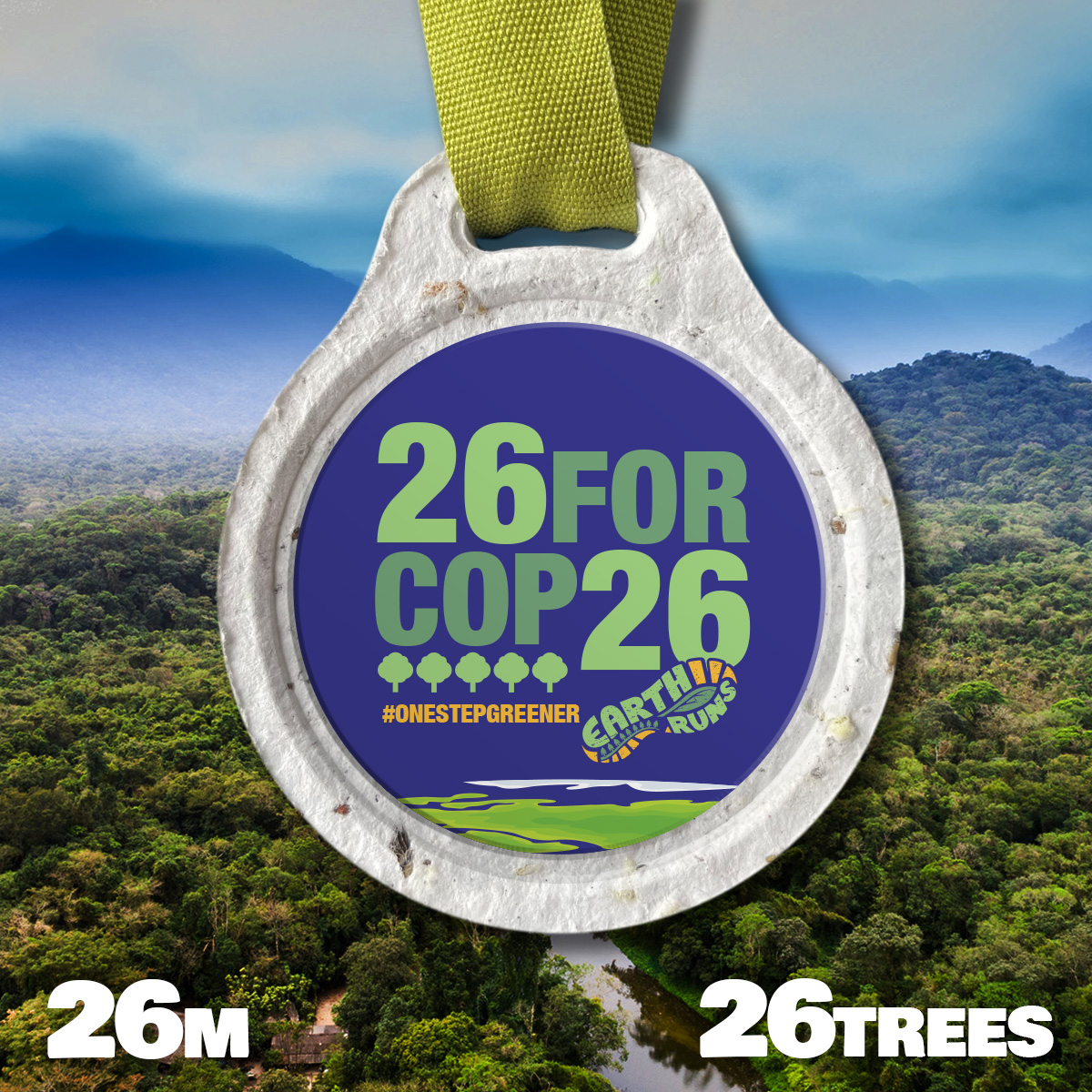 THE 26 FOR COP 26
CLOSING DATE: 26th Nov 2021
TREES PLANTED: 26
| ENTRY FEE:
CLOSING DATE: 26th Nov 2021
PLANT: 26 TREES | ENTRY FEE:
---
Take #OneStepGreener and be the change you wish to see in our leaders. To highlight the importance of COP26, we're trebling the number of trees we usually plant for 26 miles. Sign up to run, walk or roll our COP26 marathon – in one go, or within 26 days – and we'll plant 26 trees for every participant. We want to be a part of making COP26 the turning point for hope.
There are only 100 spaces.
Entries will need to be submitted by 1200 GMT on 1st December 2021 to be counted. Your seeded medal, if you've ordered one, will be sent within 7 working days of receiving your evidence 2nd class post.
RACE OPTIONS
Select whether you're running, walking, cycling or rolling to compare your finish times like-for-like.