OUR CHALLENGES
YOU MOVE > WE PLANT
OUR CHALLENGES
YOU MOVE > WE PLANT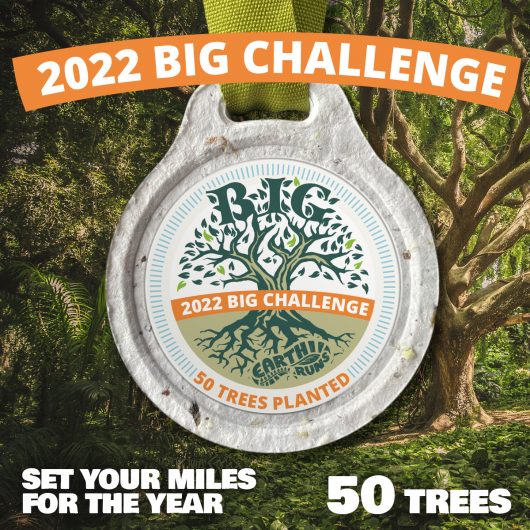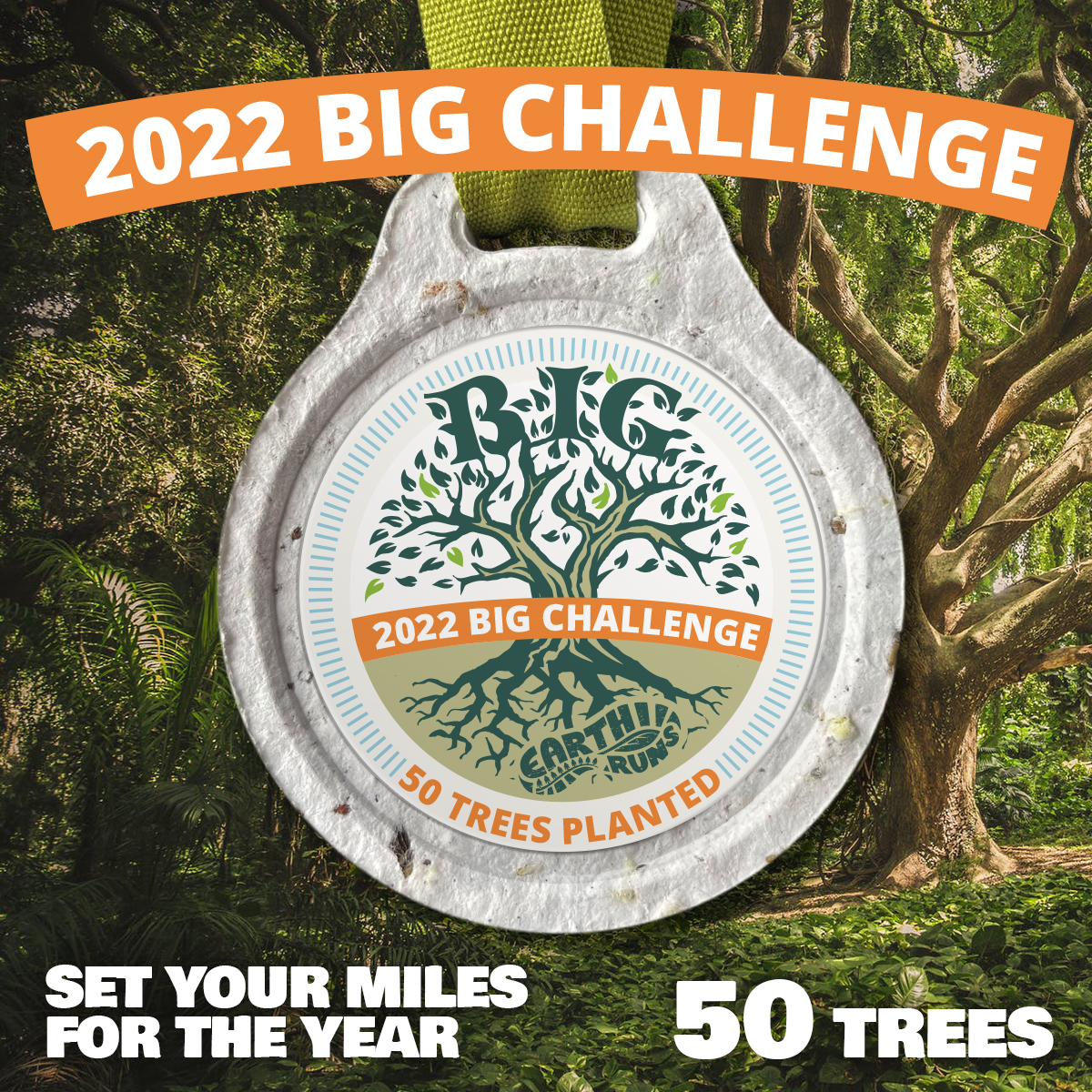 THE BIG EARTH RUNS 50 TREES CHALLENGE
TREES PLANTED: 50
PLANT: 50 TREES
---
MONTHLY COST: £3.50
MONTHLY COST: £3.50
Choose the distance you wish to achieve in 2022. Aim high and you'll plant 50 trees with your miles. With every mile you do, you'll be leaving a legacy for years to come. Go all in for the planet.
You may run, walk, cycle or roll the miles. Select the distance you wish to aim for using the dropdown menu below. You can choose to pay in one go or, on a month-by-month basis.*
This isn't about beating anyone else, this is about achieving your own personal goals. Make 2022 the year you do it for the planet.
*If at any time you stop your month-by-month payments, we shall plant as many trees as we can with the money you have paid on a pro-rata basis based. Unfortunately, these trees will not be applied to your account.
OPTIONS
Choose how many miles you'll do in 2022: