OUR CHALLENGES
YOU MOVE > WE PLANT
OUR CHALLENGES
YOU MOVE > WE PLANT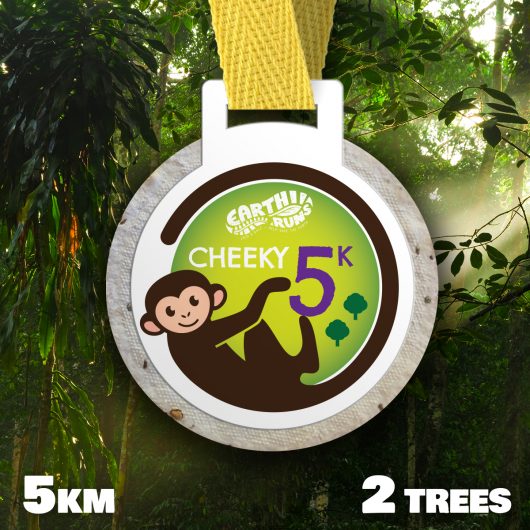 THE CHEEKY 5K
CLOSING DATE: 30th Sept 2021
TREES PLANTED: 2
| ENTRY FEE:
CLOSING DATE: 30th Sept 2021
PLANT: 2 TREES | ENTRY FEE:
---
Come and do a cheeky 5k between 1st July 2021 and 30th September 2021 and we'll plant 2 trees for you! Your trees will grow to help offset carbon, protect the chimps natural habitat, AND create enough oxygen for 4 people for a year – not bad for a cheeky race!
Entries will need to be submitted by 1200 GMT on 4th October 2021 to be counted within the race. Your seeded medal, if you've ordered one, will be sent within 7 working days of receiving your evidence 2nd class post.
RACE OPTIONS
Select whether you're running, walking, cycling or rolling to compare your finish times like-for-like.